---
Privilege Pay Program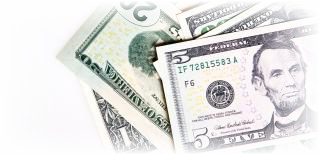 Have you ever inadvertently lost track of your checking account balance and accidentally overspent your funds thus causing your account to have a negative balance? Then, before you realize it you have items that are returned for non-payment and the fees for those returned items are adding up fast. To assist you through this uncomfortable and often embarrassing situation, Memorial Credit Union has a service called Privilege Pay.
Privilege Pay is a service we add to your checking account, subject to the eligibility criteria as explained below.  With Privilege Pay we will generally pay your overdraft items up to $500.00, however, whether your overdrafts will be paid is discretionary and we reserve the right not to pay.  For example, we typically do not pay overdrafts if your account is not in good standing, or you are not making regular deposits, or have too many overdrafts.  You will be charged our normal overdraft or return item fee of $28.00 for each item that is presented.  Both the amount of the overdraft items and all applicable fees, including but not limited to the overdraft fees, are included in this limit.  All deposits to overdrawn accounts are applied to the negative balance.
 See fee schedule for current fees. Privilege Pay Disclosure
Privilege Pay option:

Overdraft Transfers
Memorial Credit Union offers overdraft protection from your savings account. In the event you do not have the funds in your checking account to cover a transaction, we can overdraft from your savings account to pay item(s). In the event that you need us to overdraft from your savings account, a $5.00 overdraft fee per item will be charged to your checking account. Restrictions apply; member must qualify. Please see a Credit Union employee for more information. 
Overdraft Coverage Options:
Transfer from another account – If you have other accounts with us, you can authorize us to transfer the funds needed to cover your overdraft.
Line of Credit – A line of credit is available to cover overdrafts.  This service requires you to complete an application and approval is based on your credit worthiness.