---
You can access your Memorial Credit Union account statement online by signing up for eStatements. This will not only help eliminate the paper mail that arrives at your home, but you will be able to access your statement several days before you would normally receive a paper statement.
To view or sign up for eStatements, login to MCU Online.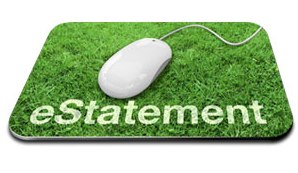 If you do not currently have CU Online, enroll now.
eStatement Benefits:       
Free: Yes, free and secure access to our MCU Online and eStatements
Monthly Notifications:  Email notifications will be sent whenever your monthly statement is available for review
Immediate access:  View, download, and print your statement the day it becomes available. (Receive exact paper statement copy)*
Fraud deterrence: Reduce the chance of mail fraud or identity theft by removing the paper trail
Can cancel at anytime
Sign Up for eStatements
Register for MCU Online to get enrolled into eStatements.
First time users will be asked to enroll.
Click the eDelivery tab,  you'll be presented with a User Agreement, if you agree to the Terms and Conditions click "I Agree" to enroll.
If you are not enrolled in MCU Online, call Member Services at 713.778.6300 or visit one of our Branch Locations.
When you enroll in eStatements, you will also receive account information electronically. The next time you are in the branch tell the representative you'd like eReceipts too. Memorial Credit Union will send you an email when new statements or receipts are available for viewing.
Sign Me Up
*eStatetments are available for a period of 36 months. Older statements are available upon request.